EasyEx Sharpener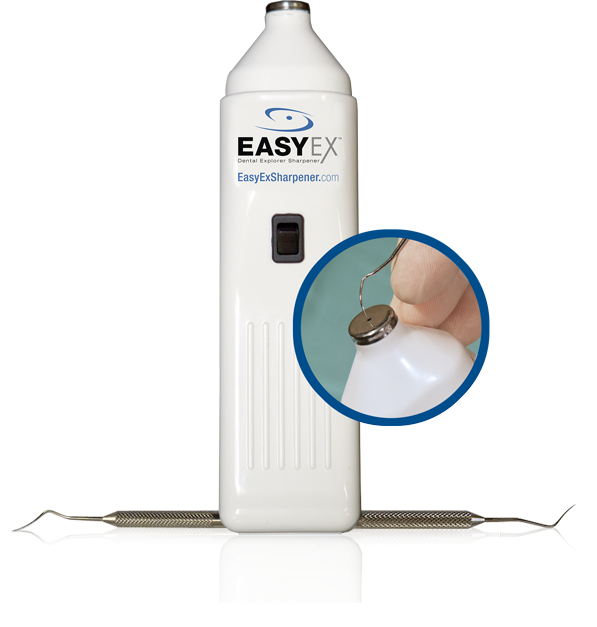 The EasyEx is a new and innovative handheld device designed to quickly sharpen dental explorers by automatically honing them to needle-point sharpness with just the press of a button, making explorer sharpening as fast and easy as sharpening a pencil!  By eliminating the need to sharpen on flat stones, or buying new explorers, the EasyEx will save time and money, not to mention better caries and calculus detection!
How To Sharpen Your Dental Explorer
Switch the EasyEx™ on.
Insert a STERILIZED explorer tip JUST INSIDE the hole on the nose cone with the tip perpendicular to the hole.
With LIGHT FINGERS slowly twist the EasyEx™ back and forth. Your explorer will be resharpened in 2-3 seconds!